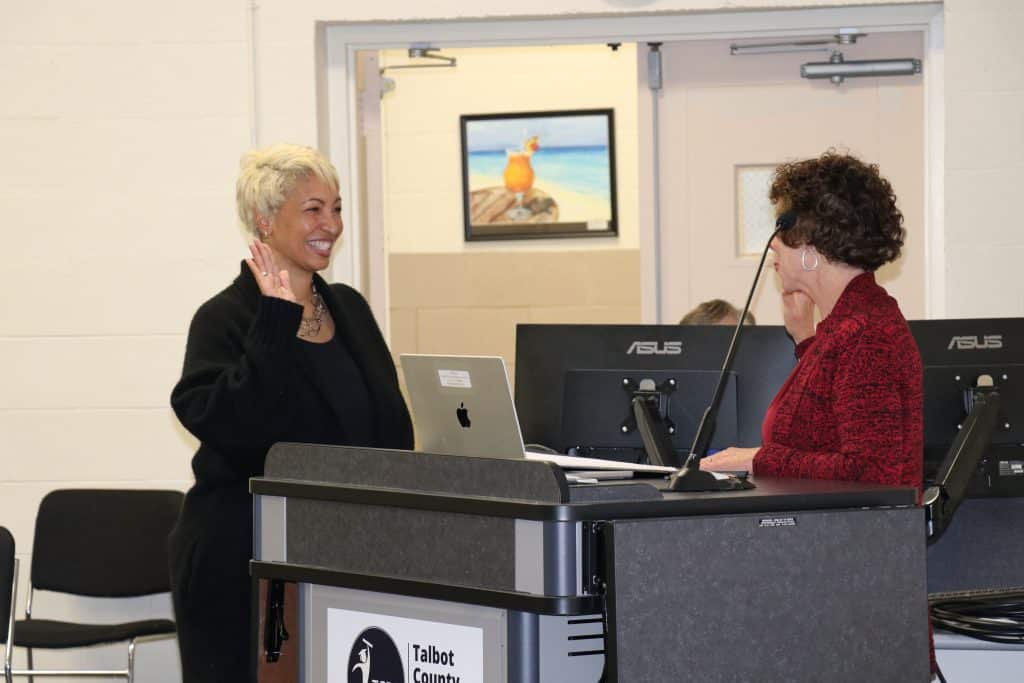 Talbot County Public Schools welcomes Mrs. Anna Howie as the newest Talbot County Board of Education member.  Governor Moore appointed Mrs. Howie to fill the vacancy left by the resignation of Mrs. Susan Delean-Botkin from District 5. 
Mrs. Anna Howie is the Curriculum Supervisor of Career and Technical Education for Dorchester County Public Schools and Interim Principal at Mace's Lane Middle School. She is a dedicated educator with 21 years of experience in K-12 education. She has served as a teacher, instructional mathematics coach, Assistant Human Resources Administrator, Local Accountability Coordinator, Curriculum Supervisor of Mathematics, and Principal. 
A native of Talbot County, Mrs. Howie resides in Easton with her husband, Kirk Howie. Their daughter, Jaylen, graduated from Easton High School and is currently an elementary school teacher. Their other two children, KJ and Teagan, attend Talbot County Public Schools. Her grandfather, Willis Scott, Sr., was an industrial arts teacher at Moton High School and Easton High School. 
Mrs. Howie is an active member of community organizations promoting education, student leadership, and community service. She received her Bachelor of Industrial Engineering from the Georgia Institute of Technology and a Master of Arts in Supervision and Administration from the University of Phoenix, and she is currently pursuing her Doctorate in Organizational Leadership from the University of Maryland Eastern Shore.
A highly respected leader, Mrs. Howie was endorsed by the Talbot County Education Association (TCEA). "We submit this recommendation without reservation and with our heartfelt belief that she is an ideal candidate who will serve our community well," said Mr. Andrew Burke, TCEA President, in a letter to Governor Moore.
Mrs. Howie was sworn in at the Talbot County Education Center on Monday,
October 16, 2023, 5:30 PM and will serve until a successor is elected and qualifies at the next congressional election.