Report an anonymous tip to Safe Schools Maryland
YOU COULD SAVE A LIFE. The Safe Schools Maryland Tip Line is an anonymous reporting system used to report threats to the safety and/or well-being of students.Students, parents, faculty, staff, and members of communities throughout Maryland may use this anonymous, app- and web-based reporting system to share their concerns, such as:
Mental health crises
Bullying
School and community violence
Drug activity
Abuse
Harassment
Other issues affecting our Maryland students
The Safe Schools Maryland Tip Line is a tool for proactively addressing harmful situations and helping students who need it. By using a variety of communication modes to support the reporting and routing of tips, The Safe Schools Maryland Tip Line empowers the citizens of Maryland to create a culture of preparedness, prevention, and school safety for our students.
Suicide Prevention: Yellow Ribbon Program
The Light for Life Foundation Int'l/Yellow Ribbon Suicide Prevention Program® is dedicated to preventing suicide and attempts by Making Suicide Prevention Accessible to Everyone and Removing Barriers to Help. To learn more visit: https://yellowribbon.org/
Yellow Ribbon Program Coordinator: Rob Schmidt, Ph.D.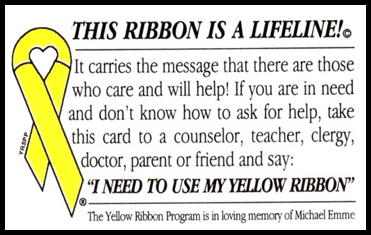 School Resource Officers
School Resource Officers (SROs) are law enforcement officers who are employed by the Talbot County Sheriff's Office.  SRO's are assigned to a school in accordance with a memorandum of understanding between the Sheriff's Office and Talbot County Public Schools and have the authority to make arrests.
Easton Middle School: Lenox Trams

Easton High School:  Kevin Parks

St. Michaels Middle High School: Emily Schnoor

Elementary Floater:   Anthony London
School Security Officers
School Security Officers (SSOs) are employed by Talbot County Public Schools to provide safety and security-related services at the school(s) to which they are assigned.  
Easton Elementary – 

Easton Middle –

Easton High –   Michael Moaney,  (1) Vacant

St. Michaels Middle High –  John Asbell

TCEC/ALC – Trunell Johnson