Career & Technical Education
Career and Technology Education (CTE) is a curriculum aimed to guide, educate and prepare students for today's workforce. TCPS understands that the word "career" today means much more than an occupation requiring a skill. Now, employers are looking for skilled problem-solvers and critical thinkers. In other words, jobs are awarded to those with specific skillsets, who can also see the "big picture", helping drive home top-level goals.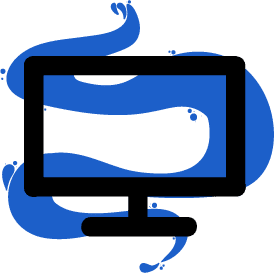 Through the programs we've engineered, we're providing our students both valuable and in-demand skills, while also giving them hands-on training for 21st century business challenges that require strategic thinking and informed decision-making. There are many different educational paths to consider, as you will find in this website. Some require a combination of high school education and college education. Some provide apprenticeships. Others earn industry-recognized credentials upon graduation from high school.
TCPS counselors have been hand-picked to help you navigate your academic and career choices.
Keep that in mind as you browse the many offerings and pathways – you'll be supported by our expert staff that will provide guidance along the way to find the perfect fit. These programs incorporate rigorous and challenging academic content standards and provide a sequence of courses leading students toward their career of choice. Its not easy, but the rewards are many. You will have a head start towards a career in one of these exciting, high-growth sectors.

Talbot County Youth Apprenticeship Program
The Talbot County Youth Apprenticeship program is a partnership with local employers and the Maryland Department of Labor that gives students the opportunity to "earn while they learn!" Juniors and seniors are eligible to work in career track occupations while provided fair compensation. Upon completion of the program, students will earn four high school credits. Businesses can hire and mentor their future employers by developing the in-demand skills needed for their industries!
Frequently Asked Questions
Questions about our programs?
Career and Technology Education provides benefits beyond the diploma. CTE programs offer students an opportunity to get a head start on their career, as well as, post-secondary education. Students can earn industry certifications and transcripted college credit while completing high school graduation requirements.
High school is the perfect time to explore career interests. Our programs of study are designed to engage and prepare students for their future whether it be heading to college or directly into the workforce.
The CTE Office provides leadership, support, and resources for all courses and programs in the areas of Applied Technology, Business Education, Computer Science, Family and Consumer Sciences, and Technology Education.