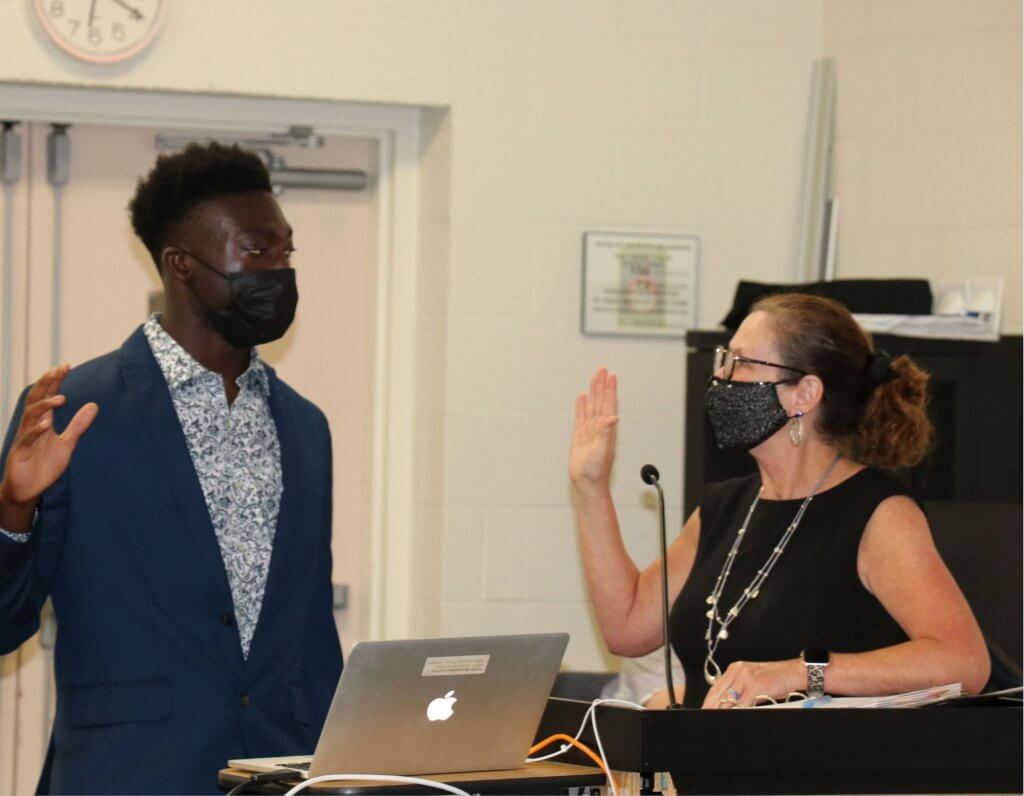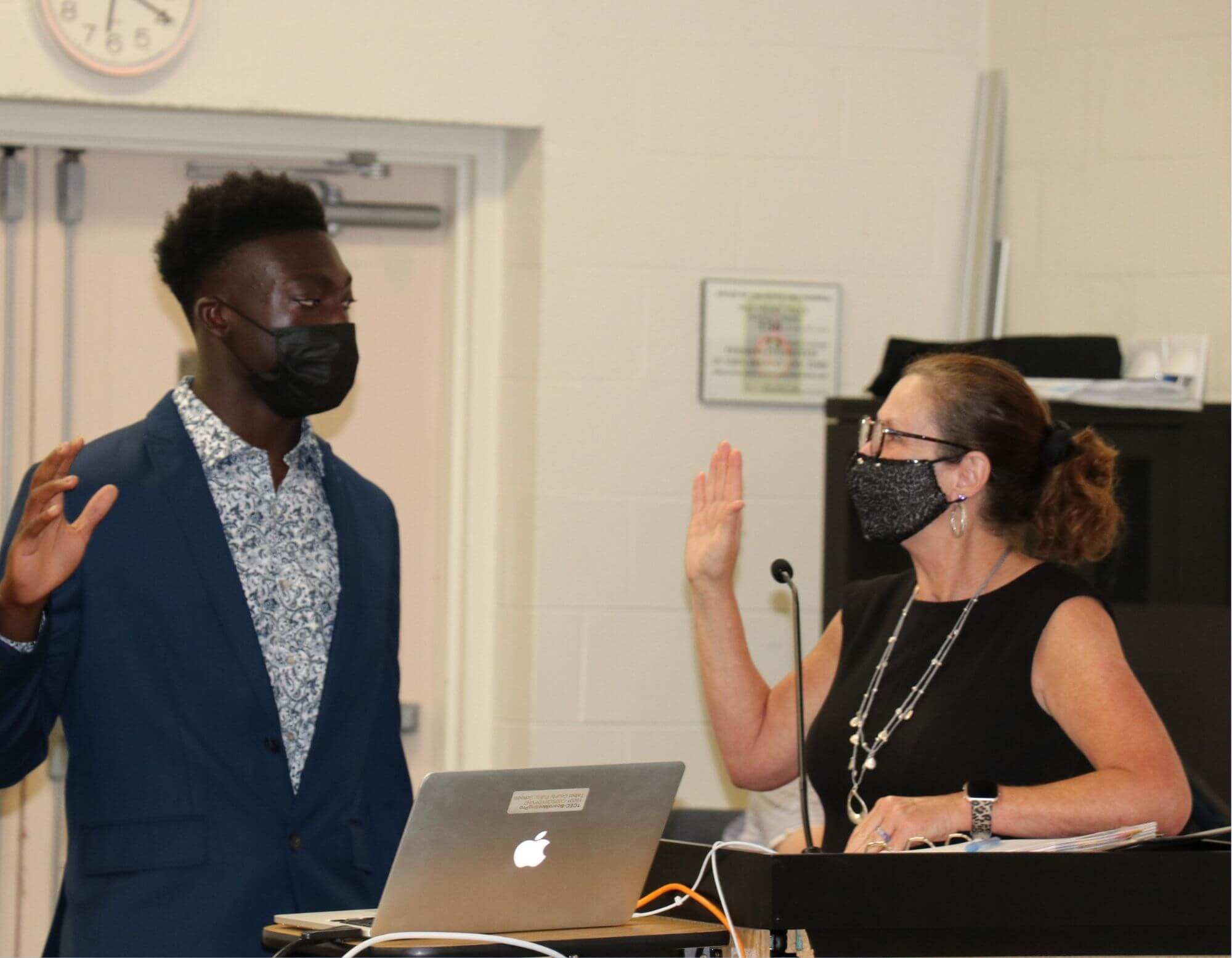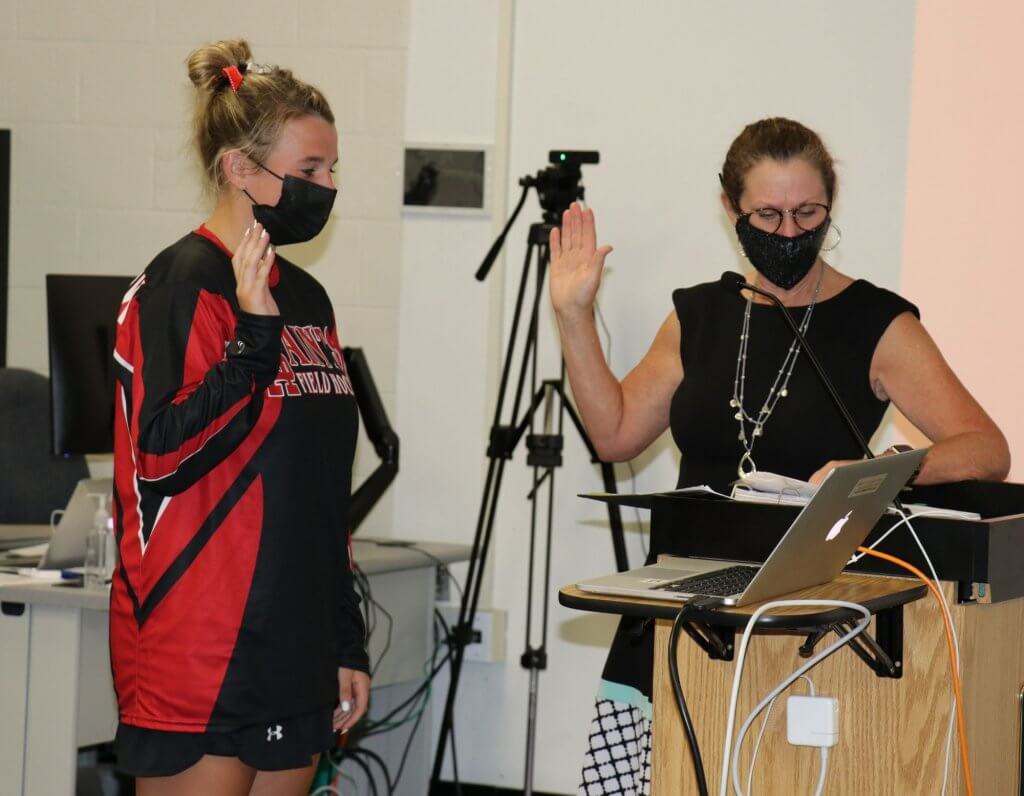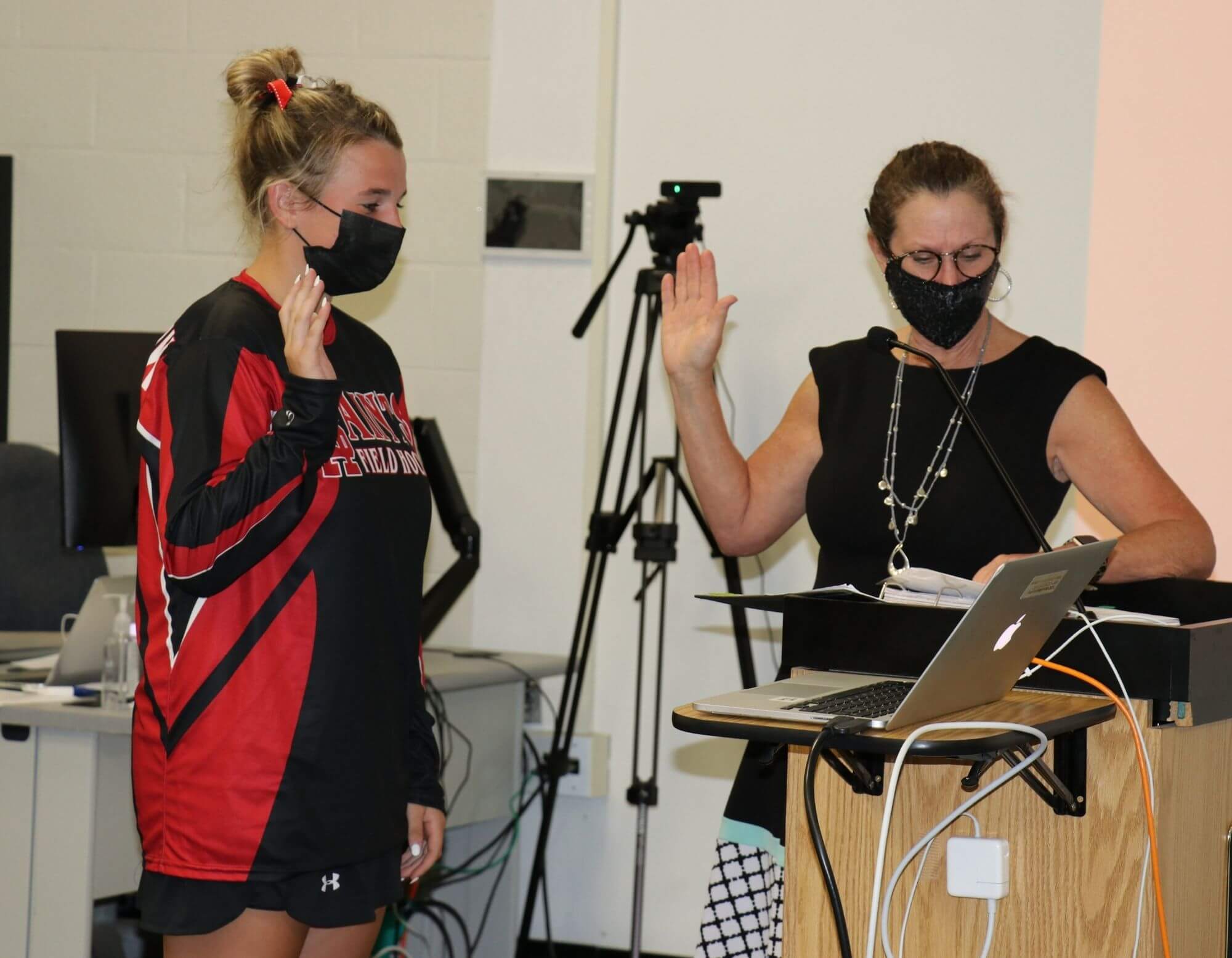 Easton High School Senior Joel Duah and St. Michaels High School Senior Macy Motovidlak will represent their schools as members of the Talbot County Board of Education for the 2021-2022 school year.  The students were chosen following an application and interview process and were officially sworn in during the September Board Meeting.
"We are so thrilled to have our new student Board members join us," said Board of Education President Susan Delean-Botkin. "They provide the Board an intimate look at the daily life of our high school students, and provide input on student concerns and successes."
Macy Motovidlak has demonstrated leadership in the classroom at St. Michaels Middle High and through her extra-curricular activities.  She has been active in the Student Government Association, currently serving as President, and is a member of the Students Helping Other People (SHOP) Interact Club, National Honor Society, National Technical Honor Society, Biomedical Engineering Society, and the Fellowship of Christian Athletes.  Macy has maintained a 4.0 GPA throughout high school and has been on the Principal's Honor Roll. She is also active in athletics, earning recognition as MVP of the Varsity Field Hockey team as well as playing Varsity Basketball.  
Macy expects to earn an Associate of Arts degree in Allied Health Studies from Chesapeake College in May of 2022 in addition to her high school diploma.  Her long-term goal is to become an Emergency Room Physician.
"I am honored to be able to represent St. Michaels as a whole; the student body, athletes, and the community, and help to make a positive impact on education."
After graduation from Easton High School, Joel Duah plans to attend college and also hopes to pursue a career in the medical field. Joel is a high achiever in both academics and athletics. He holds a 4.0 GPA, is a member of the National Honor Society and the National Technical Honor Society, has been on the Honor Roll throughout high school, and is a Carson Scholar. He is President of Brothers Entering Success Together (BEST) and is a member of the Fellowship of Christian Athletes. Joel is also a member of the Varsity Football team and the Indoor and Outdoor Track teams.
"I want to thank the staff of Easton High School, the Board, and Dr. Griffith for this opportunity," Joel said. "I feel honored to be granted this opportunity, for now, we have the potential to work together to serve everyone in the county."