The Talbot County Public Schools Education Foundation (TCPSEF) will fund several exciting teacher grant requests during the second semester of the 2021-2022 school year. TCPSEF was established in 2016 in partnership with the Mid-Shore Community Foundation. Its mission is to engage the community in supporting excellence in public education and provide resources to enhance the teaching and learning experience for all. The following projects received funding: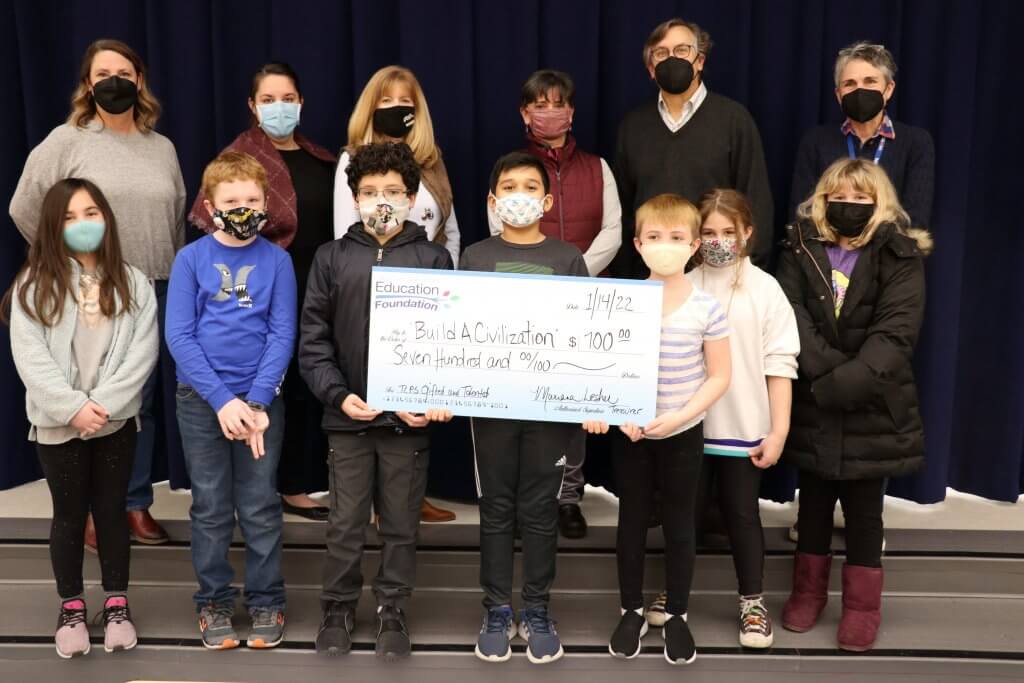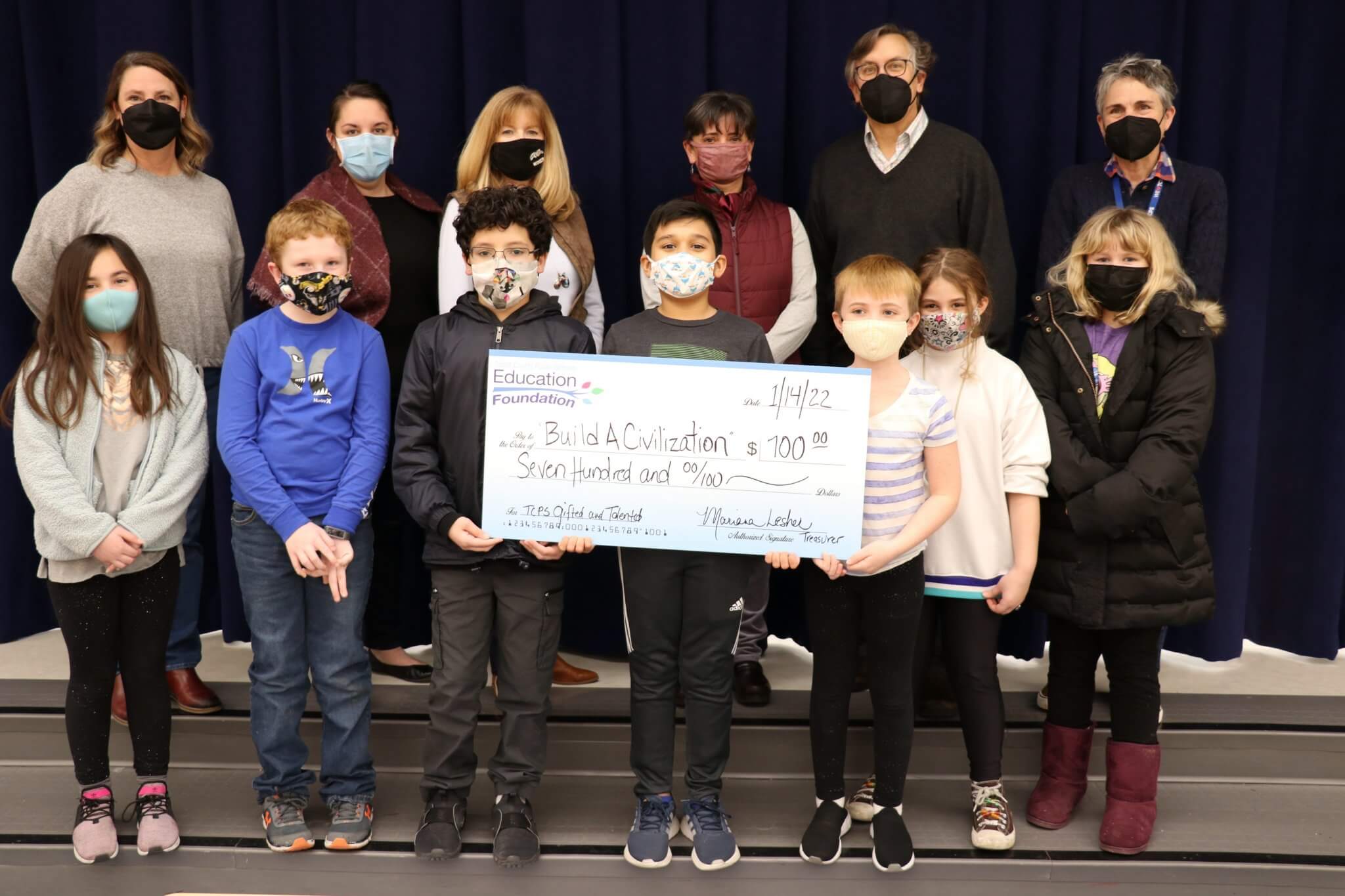 "Build A Civilization" – Vanessa Sullivan, GTI Teacher
Students in the 4th Grade GTI Program at Chapel District, Easton, St. Michaels, and White Marsh Elementary Schools will research and build a civilization for excavation. Exploring ancient cultures is an integral part of their work in the William & Mary "What a Find!" unit. The unit asks students to take the role of an assistant director of a local museum. A problem arises when the "museum archaeologist" resigns, and a construction company unearths valuable artifacts. Students must follow the problem to its resolution as they learn about archaeology and its processes. Students are asked to investigate ancient cultures and understand cultures as systems and apply their understanding to their own culture.
Students will use the GTI learning platform, Renzulli Learning. They will use their knowledge to recreate a miniature model of a possible excavation site that will include artifacts. Students will use clay and polymer clay to build their site and create the artifacts for their civilizations. These artifacts will be unearthed by their peers and provide clues to the ancient civilization's culture. Their inferences will lead students in deciding what civilization they have unearthed, and provide the evidence to support their decisions.
"In completing this project students will learn about ancient civilizations and elements of culture," Ms. Sullivan said. "They will be able to connect this learning to their culture and the significance it has in their daily life. The students will gain an understanding of archaeology, and perhaps consider it as a future study or career."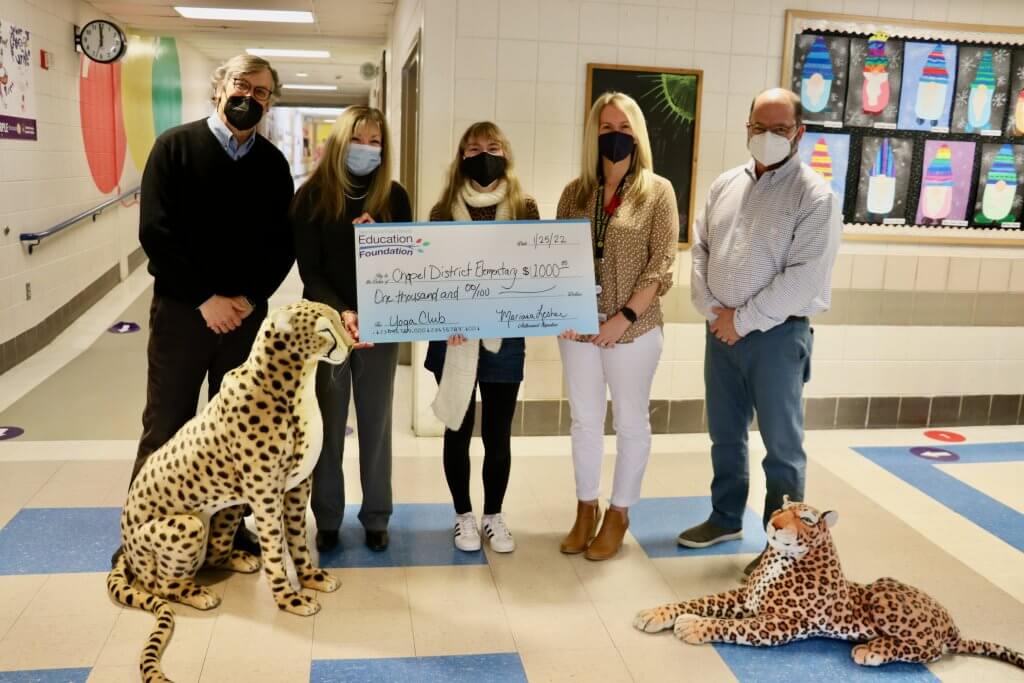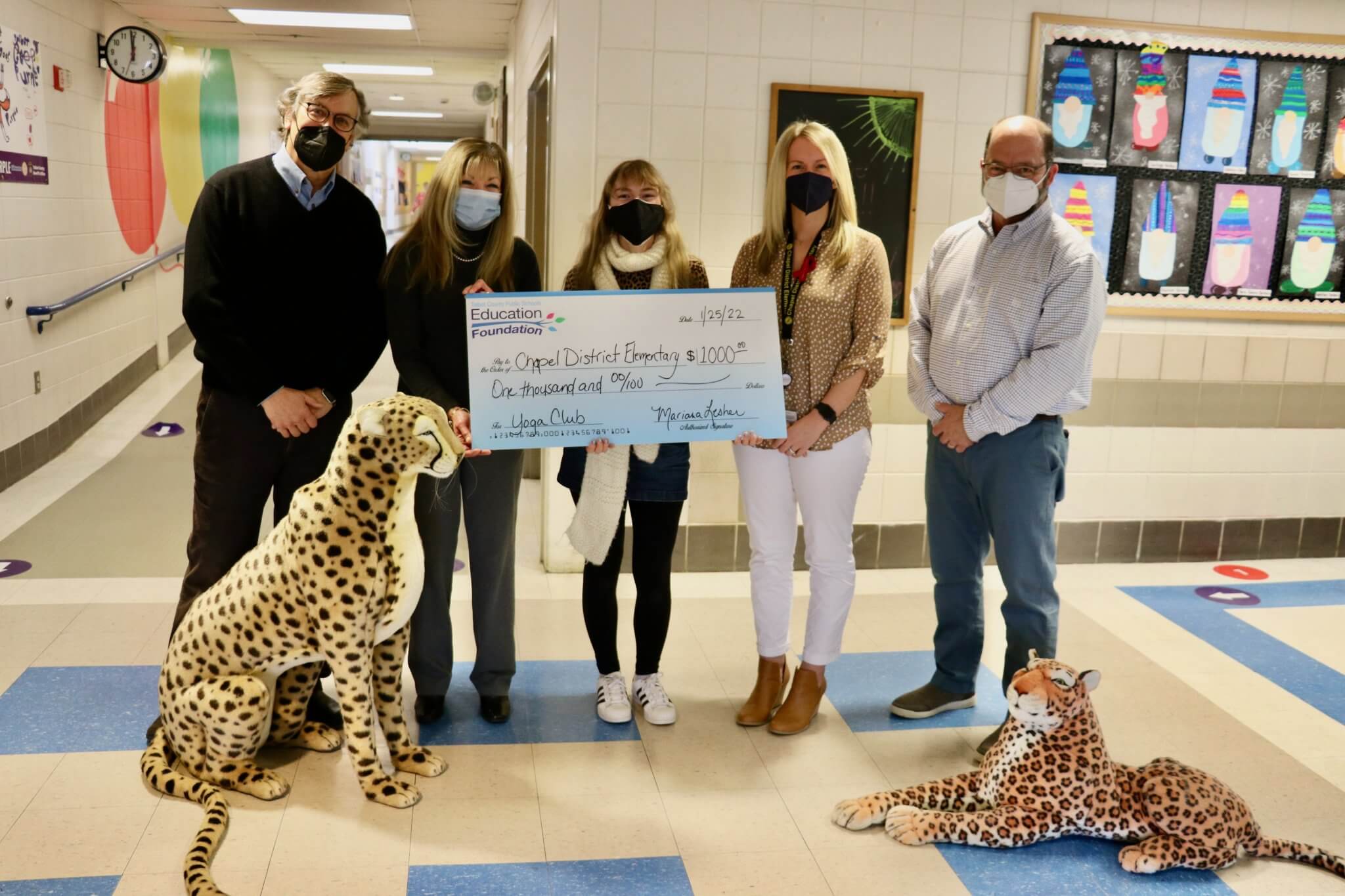 "Chapel District Yoga Club" – Amanda Starsoneck, Special Education Teacher 
The Chapel District Yoga Club will be a one-hour after school program for students to practice yoga and mindfulness in classes specifically designed for children.  Students would be able to participate in an interactive class format featuring breathing exercises, yoga games and exercises, meditations, and even creative art and music activities with the guidance of Amanda Starsoneck, Special Education Teacher and a Radiant Child Yoga trained teacher.
Yoga offers children strategies to help them as they journey with developing their social emotional skills. From the affirmations they practice in meditations, to the breath-work that sends the brain messages to calm down, and even the yoga games that promote confidence and mind/body awareness, participants in the Yoga Club will walk away with a variety of skills. In short, some of the outcomes students will learn and acquire are: self-discipline, mind and body coordination, growth of interoception and intuition skills, ability to identify emotions, acquisition of positive strategies to handle internal and external conflicts, measurement and goal setting abilities, as well as developing self-reliance and regulation skills.
"Students who develop self-confidence and calming strategies are better equipped to learn in the classroom setting," Ms. Starsoneck explained.  "This can positively impact them all throughout the course of their educational and professional careers. Students who can identify their feelings and utilize strategies to cope with them are also able to enhance their familial and social relationships."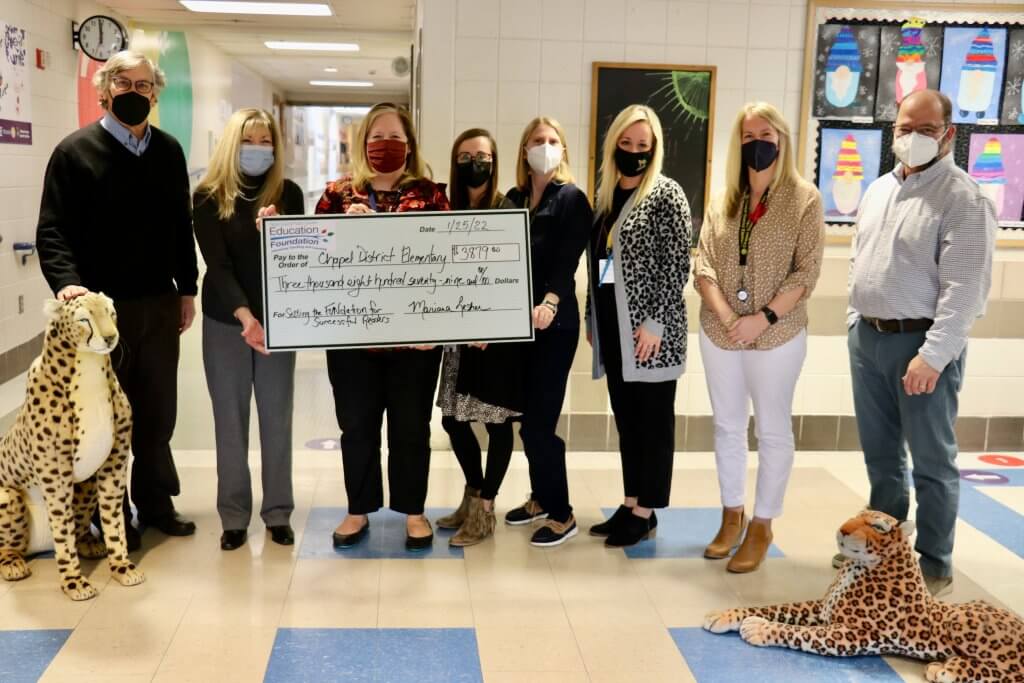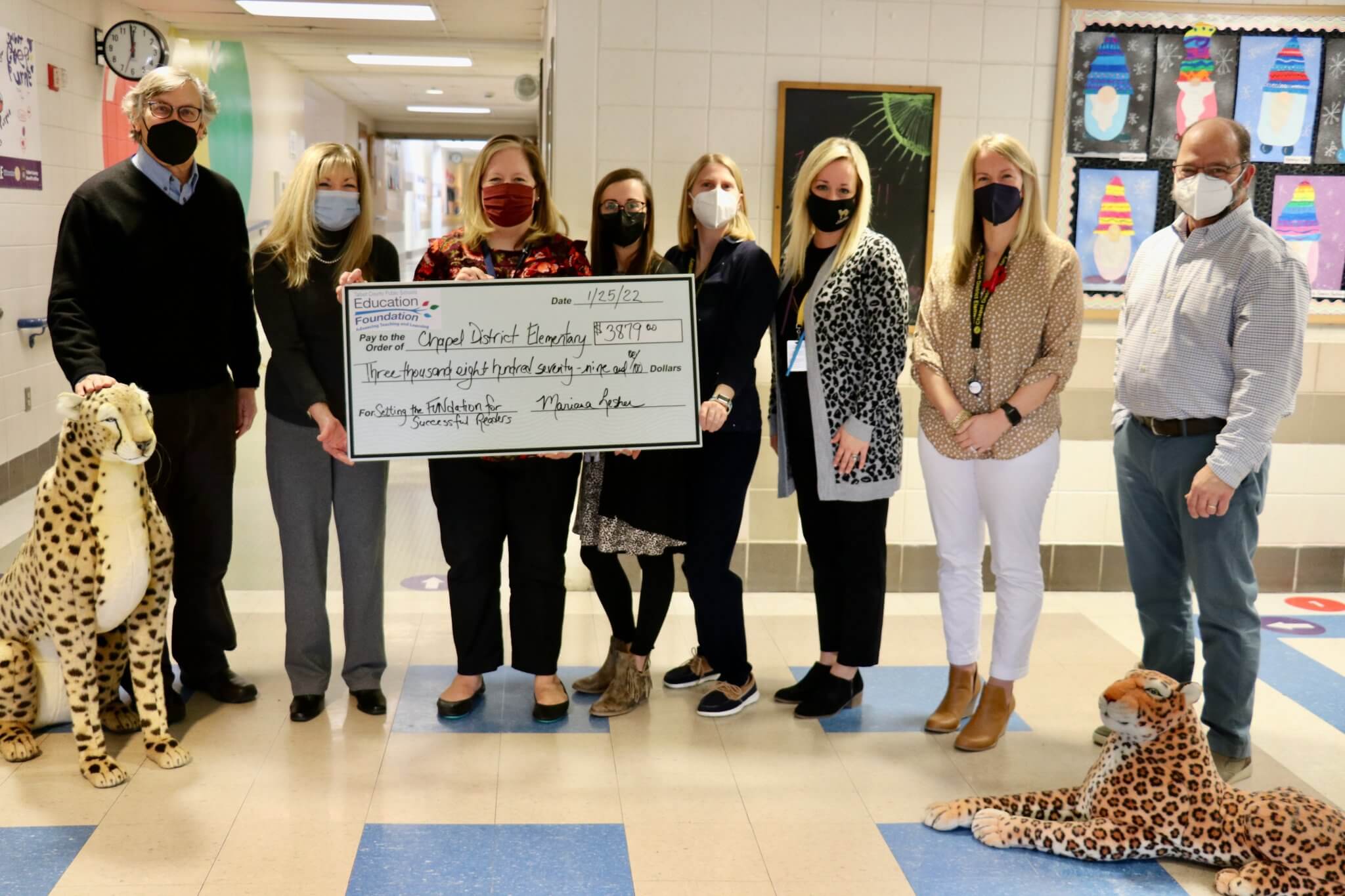 "Setting the FUNdation for Successful Readers" – Krystle Taylor, Reading Specialist 
Kindergarten is always a critical year for our students, but it is even more so this year with the number of children who were unable to attend Pre-Kindergarten during the 2020-2021 school year. In Kindergarten students are taught physical development skills, language and literacy, thinking and cognitive skills, and also social-emotional development skills. Literacy is a major focus in early learning classrooms because these skills are critical to future academic success. With this grant, Chapel District will utilize, Wilson FUNdations, a research-based intervention program that aligns with college and career-ready standards. It is a systematic program that focuses on critical foundational skills such as phonemic awareness, phonics, high frequency word study, reading fluency, vocabulary, spelling, handwriting, and comprehension. FUNdations is designed to be combined with the existing English Language Arts curriculum in the Kindergarten classrooms for students who are identified at risk and some risk. The intervention instruction will take place in small groups with the teacher for 20-30 minutes each day. 
"As a Reading Specialist I have been able to use FUNdations intervention with many of the students I have worked with over the years," Mrs. Taylor said.  "I have had the opportunity to see the impact it makes and see the students' success with this intervention. I believe that our students need all the support they can get as we are still navigating this school year. Our children are the future and in order to achieve success throughout their school years we need to set the foundation for them now!"
"Our Teacher Grants program is possible because of generous financial support from our community," said David Short, Board Chair. "We are grateful to all of the donors who have contributed to events such as "Are You Smarter Than a Fifth Grader and Mission Possible," as well as our annual appeals.  Supporting quality public education is one of the most important things we can do as concerned citizens of Talbot County."
For more information about the TCPS Education Foundation, or to make a donation to support innovative teacher grants, visit www.tcpsef.org or contact Debbie Gardner, Coordinator of Public Relations and Special programs at (410)822-0330 ext. 102 or dgardner@talbotschools.org.