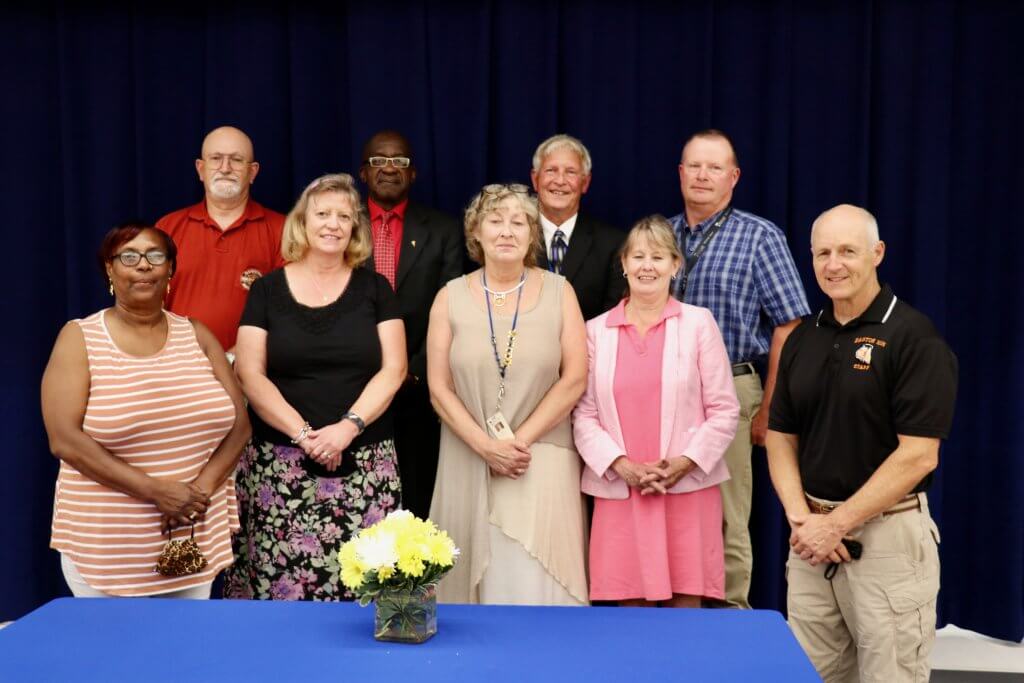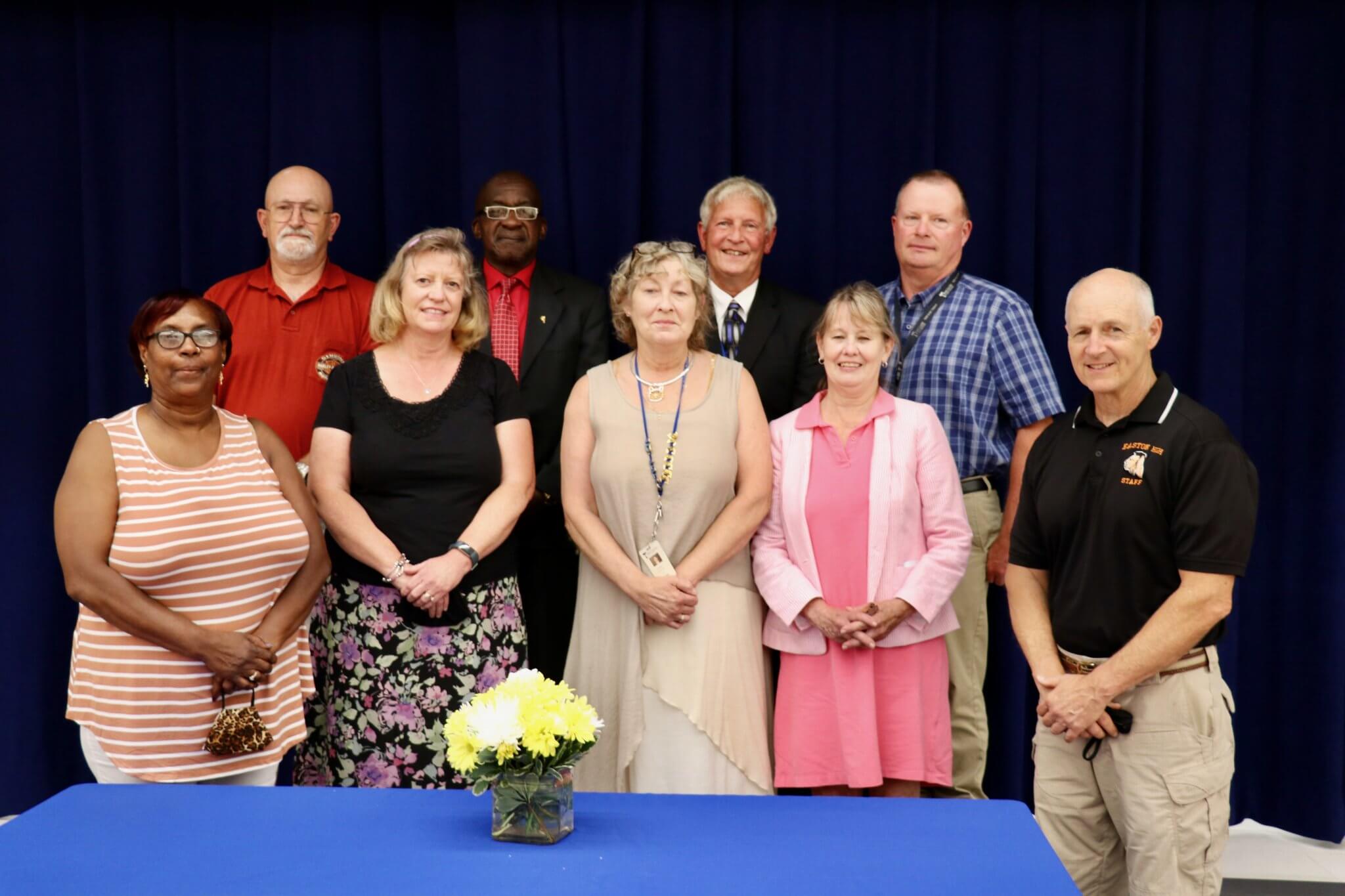 Talbot County Public Schools held a reception honoring 15 employees who will retire at the end of this school year. Their combined service totals more than 346 years. Left to Right: Rowena Potter, Alan Smith, Debra Thomson, Tony Mills, Dawn Gencel, Michael Butler, Beverly Mayhew, Brian Willey, Jonathan Hammond. Also retiring but not pictured: Lionel Cooper, Brenda Jenkins, Joy Kinnamon, Donna Midcap, Tina Morris, Richard Walls.
Talbot County Public Schools and the Talbot County Board of Education held a reception at Easton Elementary School honoring 15 employees who are retiring at the end of the 2020-2021 school year.  Together they have devoted more than 346 years of service to the children of Talbot County.  Three of the retirees have been with TCPS for more than 30 years and seven had more than 20 years of service. 
The 2021 TCPS Retirees are as follows: 
Michael Butler, Easton Elementary (21 years); Lionel Cooper, Easton Middle (23 years); Dawn Gencel, White Marsh Elementary (42 years); Jonathan Hammond, Easton High (14 years);  Brenda Jenkins, St. Michaels Middle High (5 years); Joy Kinnamon, St. Michaels Elementary (26.5 years); Beverly Mayhew, Tilghman Elementary (17 years); Donna Midcap, Chapel District (32 years); Tony Mills, White Marsh (27.5 years); Tina Morris,Talbot County Education Center (21 years);  Rowena Potter, Easton High (19 years); Alan Smith, Talbot County Education Center (24 years); Debra Thomson, White Marsh (35.5 years); Richard Walls, Talbot County Education Center (19 years); Brian Willey, Easton High (20 years).
Mr. Corey Pack from the Talbot County Council gave a welcome, along with Delegate Johnny Mautz.  Senator Addie Eckardt presented citations from the Maryland House of Delegates and the Maryland State Senate.  Retiree awards were presented by Dr. Kelly L. Griffith, Superintendent, along with Susan Delean-Botkin, president of the Talbot County Board of Education.  Each retiree received a gift of an engraved clock.
"We thank you for your many years of dedicated service to the children of Talbot County," said Dr. Kelly Griffith, Superintendent.  "All of you have truly made a difference, especially during this very challenging year.  This group represents the many unique talents that make up our TCPS Team, and I am grateful for the opportunity to work with you."