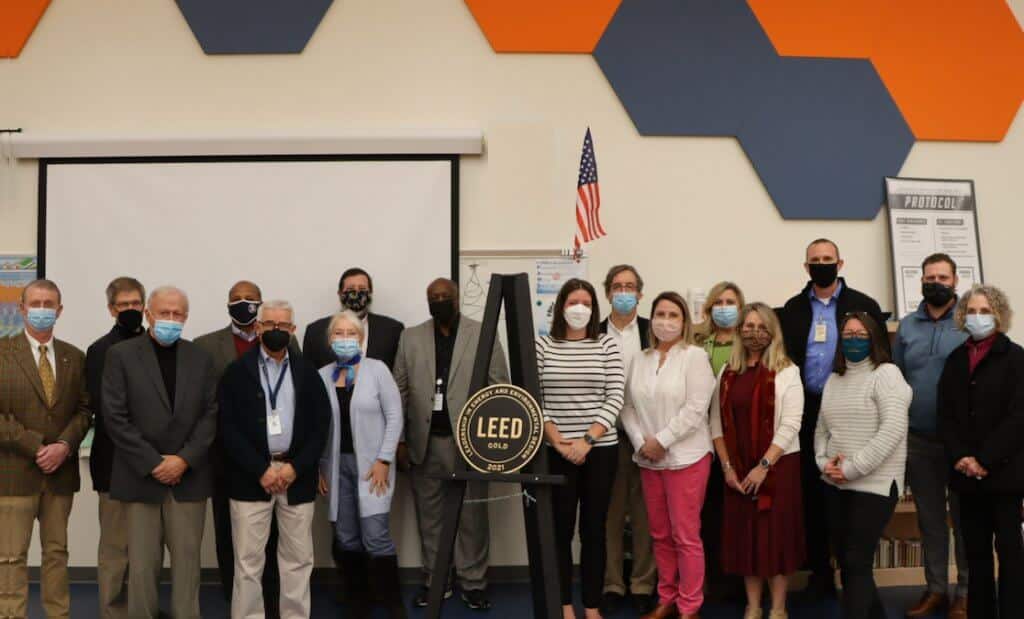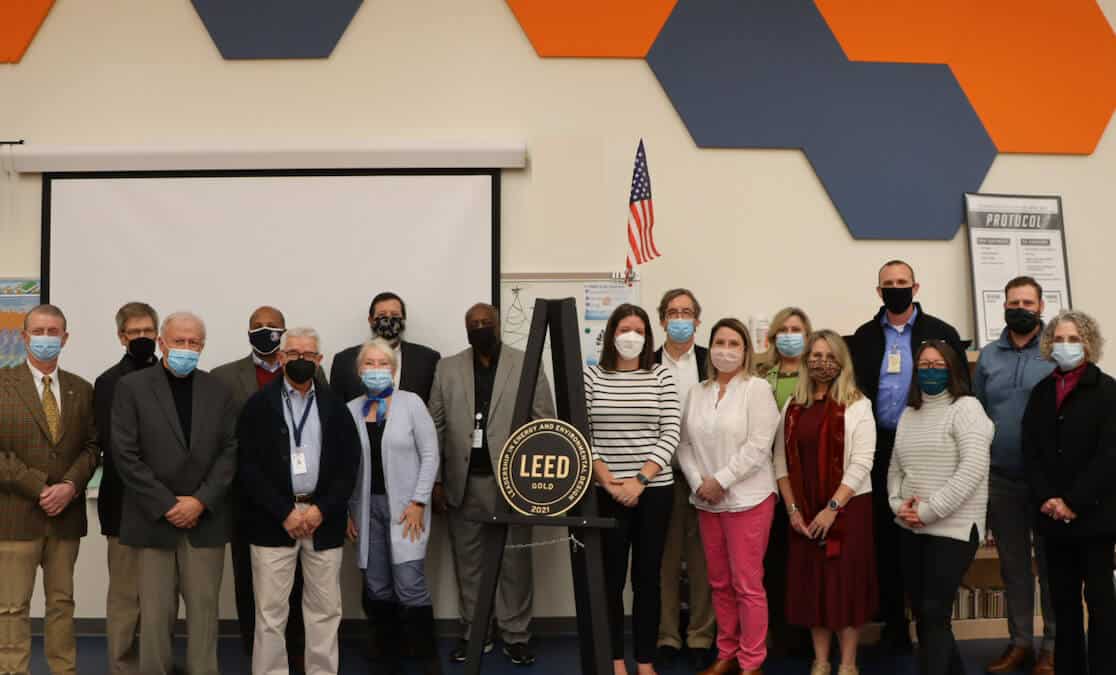 The new Easton Elementary School building has achieved a Leadership in Energy and Environmental Design (LEED) Gold rating for sustainable design.  LEED Certification is a widely used standard that recognizes buildings that are efficient, cost-effective, and better for occupants and the environment.  Projects pursuing LEED certification earn points for green building strategies. Based on the number of points achieved, a project earns one of four LEED rating levels: Certified, Silver, Gold or Platinum.
Easton Elementary School has also been selected to appear as an Outstanding Design in the 2021 American School & University Architectural Portfolio—the premier showcase celebrating the best in education design. The state of the art school building, completed in the Spring of 2019, was designed by Mr. Thomas King, AIA and his team from Noelker and Hull Associates, Inc., Frederick MD.
The panel of Architectural Portfolio judges selected 94 projects to be featured in the fall 2021 issue of American School & University and posted on their SchoolDesigns.com site at https://schooldesigns.com/architectural-portfolio/. The Architectural Portfolio will be sent to 57,000+ subscribers, plus bonus circulation to school boards and through industry partners. The project will be put online in the "Find A Project" database of SchoolDesigns.com and will also be part of the American School & University digital edition of the Architectural Portfolio fall issue.
"Thanks go to everybody involved in the design and planning of the project who helped to make it a success," said Robert M. Asbury, AIA, LEED AP, Principal at Noelker and Hull in an email sharing the news.