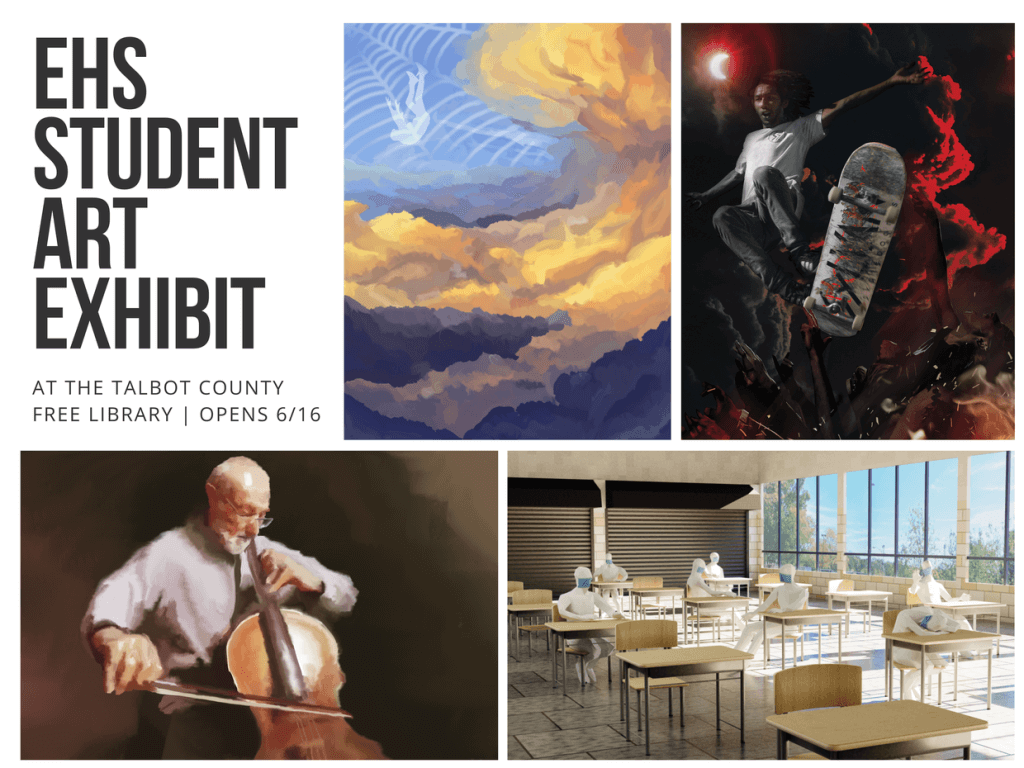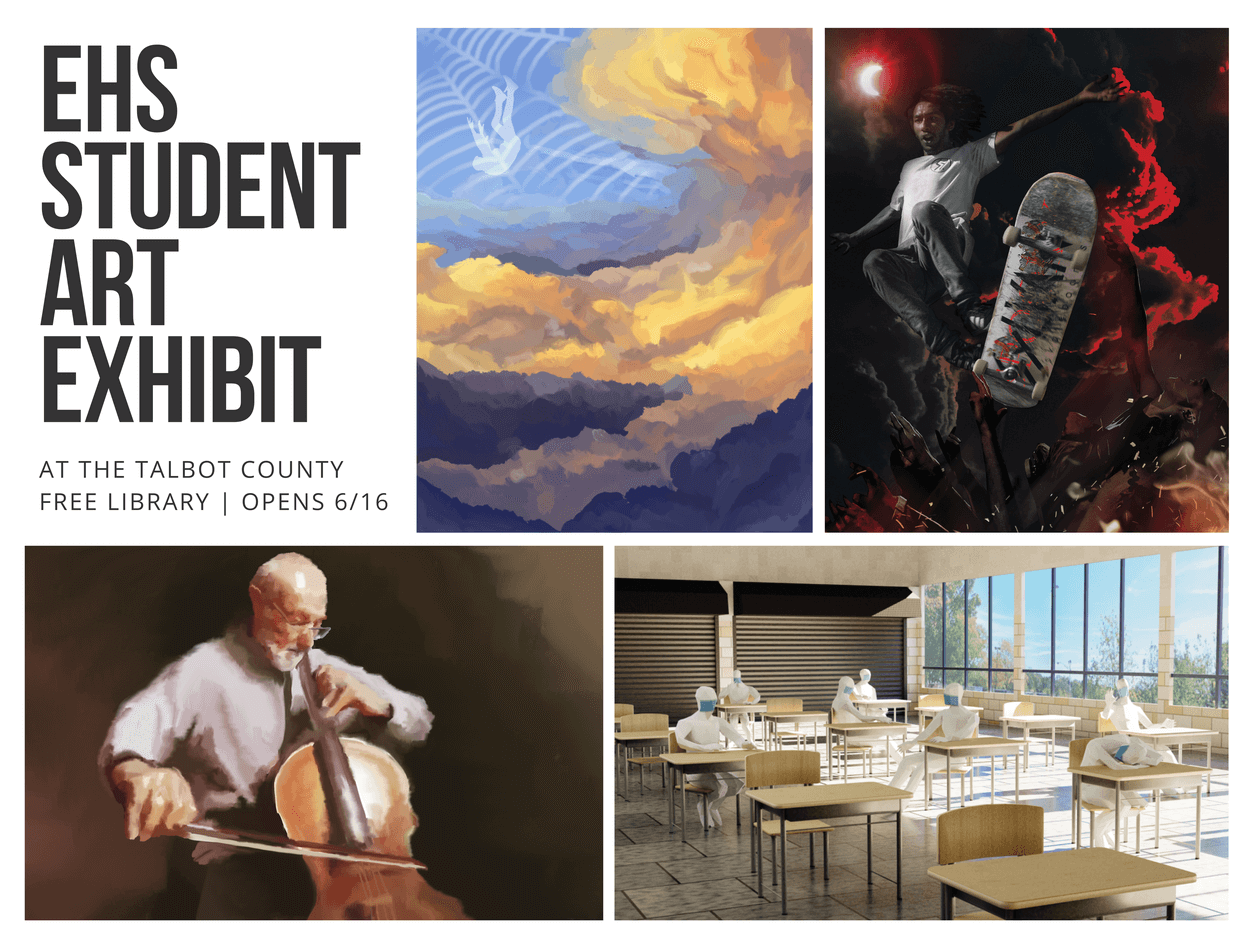 The Talbot County Free Library and the Easton High School Interactive Media Production Career and Technology Pathway are currently showcasing student animations, films, illustrations, and design work through
October 27, 2021.
This is the fifth year the library has partnered with Easton High School to host an exhibition of student work from the Interactive Media Pathway, which focuses on the skills of graphic design, illustration, film, animation, and web media. This year's showcase features the diverse talents of the fifteen students who completed the rigorous Interactive Media Pathway this year: Luke Adelman, De'Vontae Berry, Chloe Dixon, Mathijs Goyens-Harvey, Amir Jackson, Britney Lee, Maxwell McCall, Ashton Milhollan, Darian Miller, William Ross, Ava Short, Elaina Steinly, Jaden Tipton, Zane Voelz-Kilroy, and Mikaela Wojcik.
The artwork on display this year celebrates the diverse talents of an incredible group of artists. These students navigated a challenging school year and their impressive portfolio of work reflects the endurance of the creative spirit in the face of obstacles.
Event information:
Talbot County Free Library
100 W. Dover St. Easton, MD 21601
Exhibit dates: June 16-October 27, 2021