The Talbot County Public Schools Education Foundation's third annual "Mission Possible – Celebrating TCPS Alumni and Supporting Teachers" will now be a VIRTUAL event, and will be held on Friday, November 19 beginning at 5:30 p.m.  Mrs. Eleanor "Tot" O'Mara, Easton High Class of 1967, will serve as Mistress of Ceremonies. 
The purpose of the event is to recognize distinguished alumni, celebrate Talbot County Public Education, and raise funds, awareness, and support for the Education Foundation.  The virtual broadcast will include recognition of and remarks from the Distinguished Alumni for both 2020 and 2021, due to the extended impact of the COVID-19 pandemic. 
Information will also be shared about teacher grant proposals so that guests can see first-hand examples of the innovative instructional initiatives that the foundation raises funds to support.  Tickets for the virtual event have been reduced to just $45 per person and may be purchased online at https://m-scf.networkforgood.com/events/35691-mission-possible-2021, by visiting the Education Foundation website at www.tcpsef.org, or by calling Debbie Gardner at (410)822-0330, ext. 102.  There are also a variety of sponsorship opportunities available.
"Although we are disappointed not to have an in-person event this year, we are looking forward to celebrating our Distinguished Alumni from both 2020 and 2021 virtually," said Pamela Clay, event co-chair and member of the St. Michaels High class of 1973. "They are all truly outstanding members of our community who are very deserving of this recognition," added Ms. Juanita Hopkins, Easton High class of 1971, who is also co-chairing the event.
The Mission Possible Honorees were selected for their outstanding professional accomplishments, their commitment to giving back to their communities, and their belief in and support of public education.  They are as follows:
2020
Mr. Robert D. Rauch, Easton High '69 
Mr. Walter W. Black, Jr. Robert Russa Moton High '54
Ms. Childlene R. Brooks, St. Michaels High '68
2021
Ms. Casey N. Cep, Easton High '03
Ms. Gladys H. Giddens, Robert Russa Moton High '60
Mr. Gary J. Jones, St. Michaels High '65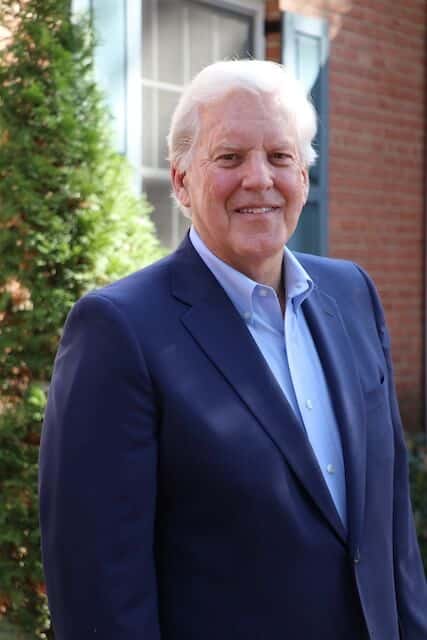 Mr. Robert D. Rauch, Easton High School class of 1969
An Easton native,  Mr. Rauch is President of Rauch inc. an engineering firm based in Easton. Prior to establishing the firm, he worked for the Maryland Department of Natural Resources, and was Talbot County's first Director of Public Works and County Engineer. He is a Registered Professional Engineer in Maryland, Delaware and Virginia.
Mr. Rauch is a member of the University System of Maryland Board of Regents, the National Society of Professional Engineers, the American Society of Civil Engineers, and the University of Maryland College of Architecture, MRED Board of Advisors. He has also served on the University of Maryland Medical System Board of Directors, Shore Regional Health Board of Directors, the University of Maryland Civil Engineering Board of Visitors, and the Harry R. Hughes Center for Agro-Ecology, Inc. Board of Directors. He is an adjunct instructor and mentor for the Capstone program of the University of Maryland School of Architecture, Masters in Real Estate Development (MRED).
Mr. Rauch has garnered recognition from the Talbot County Chamber of Commerce as  Businessman of the Year and Small Business of the Year.  Both Talbot County Economic Development and Tourism and the University of Maryland honored him for Innovation in Business, and he has received the Delaware Governor's Conservation Award.  In addition, he was chosen to speak at the International Association of Hydro Engineering Research World Congress in Panama City in 2019.      
Mr. Rauch earned a B.S. in Civil Engineering in 1973 from the University of Maryland College Park.  There he met his wife, Dale, who spent 30 years teaching elementary and middle school in the Talbot County schools.  They have two sons, Casey and Dustin, who are now also engineers with Rauch inc.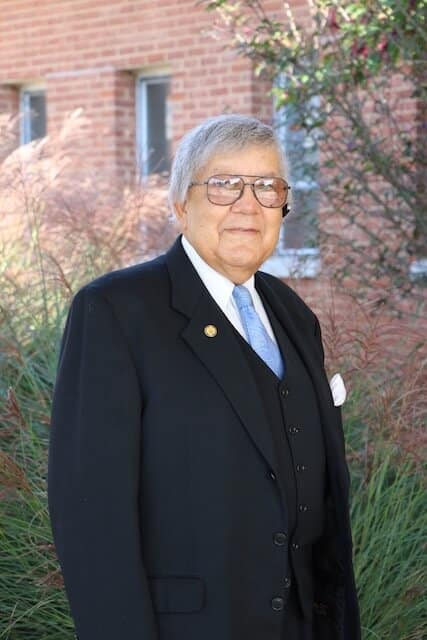 Walter W. Black, Jr., Robert Russa Moton High School Class of 1954
Walter Weldon Black, Jr. graduated in 1954 from Robert Russa Moton High School as Salutatorian and was awarded a full scholarship to Morgan State College. As president of his graduating class, he was selected to Who's Who Among Students at American Universities and Colleges.
Upon graduating with honors with a degree in Business Administration in 1958, Mr. Black was recognized as a Distinguished Military Graduate and commissioned as a Second Lieutenant in the U.S. Army. He entered the military for active duty as First Lieutenant, serving at Fort Benning, GA, and then at Fort Ord, CA. He is an alumnus of the Washington College of Law of the American University.
Mr. Black is a life-long civil rights advocate and community activist in the pursuit of racial equity and race relations.  He has served as Executive Director, Maryland State Conference of the National Association for the Advancement of Colored People (NAACP) and President of the Talbot County Branch of the NAACP.  He was appointed to the Maryland Advisory Committee to the United States Commission on Civil Rights and was  President of the Maryland State Conference of the NAACP.  He is Vice President, Talbot County Board of Elections; founding member and board member emeritus of the Frederick Douglass Honor Society, and is the judge advocate for the Blake-Blackston Post #77 of the American Legion.  He has served 10 years as a member and Board Chairman of the Neighborhood Service Center.
He has received numerous awards, including the NAACP Freedom Fighter Award; Community Service Award; Rotary Foundation Paul Harris Fellow Award; Frederick Douglas Medal and Plaque from the Talbot County NAACP; American Legion Certificate for 50 Years of Continued Membership; and Juneteenth Celebration Certificate of Appreciation. 
Mr. Black is married to Clairdean Riley Black, whom he met in college.  She is a retired Assistant Principal from the District of Columbia School System. Their son Walter W. Black, III and his family reside in Upper Marlboro, Maryland.
Childlene R. Brooks, St. Michaels High School Class of 1968
Childlene Brooks attended the former Frederick Douglass Elementary School in St. Michaels. She attended Robert Russa Moton High School before transferring to St. Michaels High School.  After graduating, she completed a business course at the Baltimore Institute and attended Chesapeake College.  Ms. Brooks worked at the Talbot County Health Department from 1993 until her retirement in 2010, where she began as a contractual outreach worker for the Breast and Cervical Cancer Program and later served as Procurement Coordinator and Fleet Manager.  She then became Program Coordinator of Brookletts Place – Talbot County Senior Center.  In 2014 she was appointed Manager, a position she still holds today.
A lifelong member of New St. Johns United Methodist Church, Ms. Brooks serves on the Missions Outreach Committee.  She is a member of the boards of CASA of the Mid-Shore, Talbot Hospice Foundation, Frederick Douglass Honor Society, Bay Hundred Community Volunteers, Inc., and the Mid Shore Pancreatic Cancer Foundation.  She is co-founder of the Family & Friends of Asbury & Green Chappel, Inc., and is a member of the Tidewater Rotary and the NAACP-Talbot County Branch.  Past board memberships include the American Cancer Society, Critchlow Adkins Children's Center, and Mid-Shore Pro Bono.  She was appointed to the Rural Health Collaborative in 2018.
Ms. Brooks is a member of Bright With Pride Temple #1375 of the Improved Benevolent and Protective Order of Elks of the World, Inc. (I.P.O.E. of W.) and currently serves as the Daughter Ruler.  Her 48-year membership in the Elks organization has included leadership roles at the local, state, and regional level, including The Grand Temple Daughters of Elks; Eastern Shore Local Department of Education; Past Grand Daughter Rulers of the Grand Temple; and Tri-State Daughter Rulers Council, and she served as Chairperson of the Amy A. Warden Memorial Fund.  She has one daughter, Paulette Brooks Addison who resides in Wilmington, NC with her family.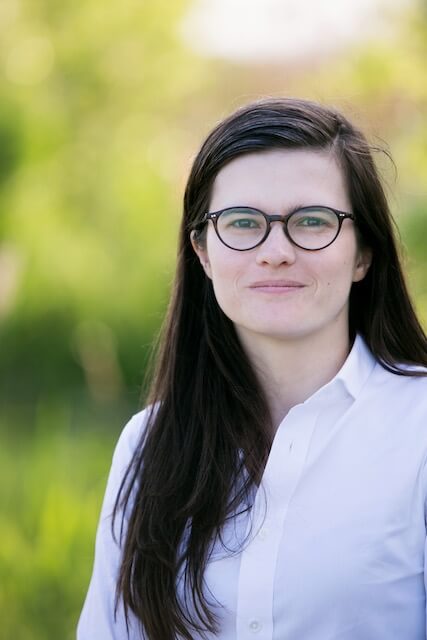 Ms. Casey N. Cep, Easton High '03
Casey Cep is a staff writer at The New Yorker magazine.  Her first book, Furious Hours: Murder, Fraud, and the Last Trial of Harper Lee, was a New York Times bestseller and named one of the best books of the year by the Washington Post, The Economist, TIME Magazine, and President Barack Obama. Furious Hours tells the story of To Kill a Mockingbird author Harper Lee and the true-crime book she spent years trying to write about a murderous preacher, the vigilante who shot him, and the lawyer who defended them both.
Ms. Cep has an A.B. from Harvard College and an M. Phil. from the University of Oxford, where she studied as a Rhodes Scholar. She was born and raised in Talbot County and still resides on the Eastern Shore with her wife, Kathryn Schulz, and their new baby daughter. A second-generation graduate of Easton High School, Ms. Cep is also very proud of her little sister Katelin, who is a Special Education teacher at Chapel District Elementary School in Cordova.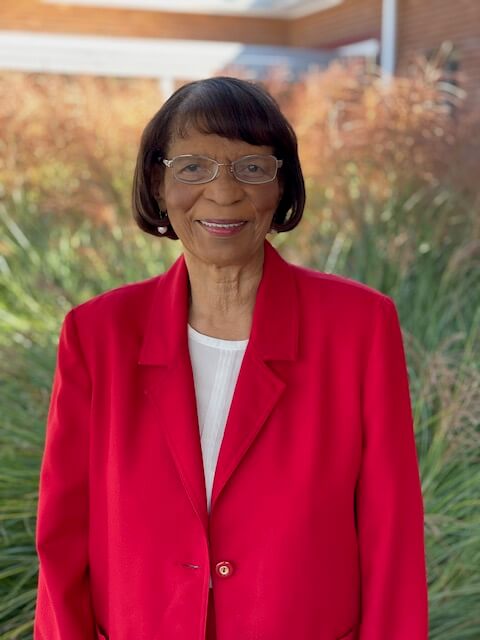 Ms. Gladys Giddens, Robert Russa Moton High '60
Gladys Giddens retired from Talbot County Public Schools 1996 after 32 years as an educator.  She began her career in Queen Anne's County where she taught Music and Language Arts at Kent Island Elementary from 1964 to 1972.  From 1972 to 1996 she served the children of Talbot County as a teacher, Administrator, Vice Principal, Supervisor of Instruction and Curriculum Coordinator.   Ms. Giddens received a Bachelor of Science Degree in Elementary Education from Bowie State College in 1964 and a Master of Education in Elementary Administration and Supervision in 1978, also from Bowie State University.
Ms. Giddens is a Gold Life Member and has served as Treasurer and a member of the Executive Board of the N.A.A.C.P., Talbot County Branch.  She is a Golden Life Member of the Delta Sigma Theta Sorority, Eastern Region, and has held leadership offices in the Cambridge Alumnae Chapter and the Maryland Council of Deltas.  She has been active in the Upper Shore Bowie Alumni Association and Soroptimist International of Talbot County, having served as President, Vice President, and Secretary.  She was on the Board of Directors of Easton Memorial Hospital from 1988 – 1993, was a member of the Trial Court Judicial Nominating Committee, and volunteered at the Breast Center and Waterfowl Festival, and is a member of the Talbot County Retired School Personnel Association (TCRSPA). 
In addition, Ms. Giddens has received recognition for her outstanding leadership from the Maryland Council of Deltas and the Bowie Alumni Association, and a Certificate of Appreciation for Exemplary Services from the TCRSPA. She has earned several noteworthy awards from the Talbot County Branch of the NAACP, including the Lifetime Achievement Award for community service and projects in education, President's Award, and the Harriet Tubman Medal, the Branch's highest honor.  This award is given to the outstanding female individual who has unselfishly promoted social justice and enhanced the educational, economic, political social and cultural status of all minority groups. 
Ms. Giddens is a member of Union United Methodist Church in St. Michaels, MD. She resides in Easton and has two sisters and is a very proud aunt to three nieces and 1 nephew.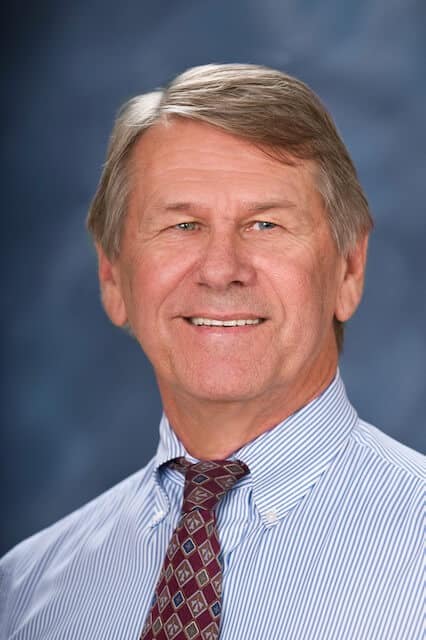 Mr. Gary J. Jones, St. Michaels High '65
Gary Jones is being recognized posthumously as the 2021 St. Michaels High School Distinguished Alumnus.  Mr. Jones had a 50-year career with the University of Maryland Shore Regional Health, retiring in 2019 as Director of the Heart and Vascular Center, having held many leadership positions.  He earned an Associate's Degree in Math/Science from Chesapeake College, a Bachelor's in Health Care Administration from the University of Maryland, and was a doctoral candidate in Human Development and Neurophysiology.  He was a Licensed Respiratory Care Practitioner in the State of MD, a Registered Respiratory Care Practitioner through the National Board of Respiratory Care, and a Fellow of the American College of Cardiovascular Administrators (FACCA).
Mr. Jones was one of the five members of Basic Life Support Providers and Cardiac Rescue Technicians in Talbot County who recognized the need for prehospital cardiac care. The team worked tirelessly as volunteer Advance Life Support Providers to provide coverage throughout Talbot County 24/7, 365 days a year.  As the need grew, he was instrumental in establishing the paid services we have today. Over the years he was a Paramedic Instructor, a Clinical Instructor for Respiratory Care Practitioners, and a mentor to many.  He also served as a Forensic Investigator for Talbot County from 1989 to 1999. He served as a Board member of the Talbot Paramedic Foundation and the Tilghman Watermen's Museum.
An active member of many professional organizations and health system committees, Mr. Jones also received awards and recognition throughout his career, including the American Lung Association of Maryland Community Service Award, the Memorial Hospital at Easton Quality Manager Award, the Certificate of Outstanding Contribution from the Maryland Institute of Emergency Medical Services.
Mr. Jones was also a very talented percussionist, and performed with a number of local bands throughout his life, including In Mates, Krystal, Second Wind, Off the Hook, and Southbound, and was known as "the Barefoot Drummer."  He was married to Ruth Ann Jones for 45 years, and they have two children, four grandchildren, and 3 step-grandchildren. 
The Talbot County Public Schools Education Foundation was established in 2016 in partnership with the Mid-Shore Community Foundation.  Its mission is to engage the community in supporting excellence in public education and provide resources to enhance the teaching and learning experience for all.  To date, the foundation has funded $118,000 in grants, including projects such as To learn more about supporting the Talbot County Public Schools Education Foundation, visit www.tcpsedfoundation.org or contact Debbie Gardner, Coordinator of Public Relations and Special Programs at 410-822-0330 ext. 102 or by email at dgardner@talbotschools.org.